Protecting your loved ones and assets through thoughtful planning
At Bixler Moore we help families with easy solutions to get their estate plan in order, avoid probate and protect their assets from the nursing home.
How can I make sure my assets go to the people I want to receive them after I pass away?
If I become incapacitated, how can I make sure the people I trust can make medical and financial decisions for me?
If I need expensive long-term care, how will I pay for it? Can I get financial assistance from Medicaid?
How can I ensure my child with special needs will be well cared for when I can no longer provide his or her care myself?
What is required to settle an estate or administer a trust?
Areas of Practice
Estate Planning
We can help you manage your assets so they're protected now as well as in the future, for your children.
Learn more
Elder Care Law
Worried about the costs of hospice or nursing home care? We can help you structure your assets so they're protected.
Learn more
Life Care Planning
We build holistic elder care and financial plans.
Learn more
Medicaid Planning
We can help you make the best decisions to maximize your medicaid benefits.
Learn more
Probate/Trust Administration
Worried about your assets going to probate? We can set up your estate so that it stays out of probate and your assets are used you as wish.
Learn more
Special Needs Planning
What's going to happen to your special needs child if you become incapacitated or you pass? Who will help them with finances? We can help set up a trust for your children so they are cared for and protected.
Learn more
Real Estate
Buying and selling a home can be a complicated process, we can handle the transaction and make it easy.
Learn more
Our Team
Timothy J. Moore, Esq.
Attorney at Law
Tim is a partner with the firm and focuses his practice on estate planning, elder law, real estate and business planning. The majority of his practice is devoted to estate planning and elder care planning, that is, helping seniors find ways to pay for expensive long-term care. He also handles related real estate and business succession planning matters.
Tim is an Accredited Veterans Benefits Attorney and is licensed to practice law in the state of Ohio as well as the United States Federal Court for the Northern District of Ohio. Tim is a Fellow with the Ohio State Bar Foundation and a member of the Ohio State Bar Association's Estate Planning, Probate and Trust Section as well as the Elder Law Committee, the National Academy of Elder Law Attorneys (NAELA), ElderCounsel, WealthCounsel and the Stark County Bar Association.
Tim is a graduate of Central Christian High School in Kidron, Ohio. He did his undergraduate studies at Malone and Kent State Universities and earned his Juris Doctorate from the University of Akron School of Law. Tim and his wife Kristen live in Jackson Township with their daughter. Kristen is also an attorney and serves as a Magistrate at the Stark County Common Pleas Court. Tim and Kristen are both very active in the community and serve on a number of boards in the Canton-Akron Area.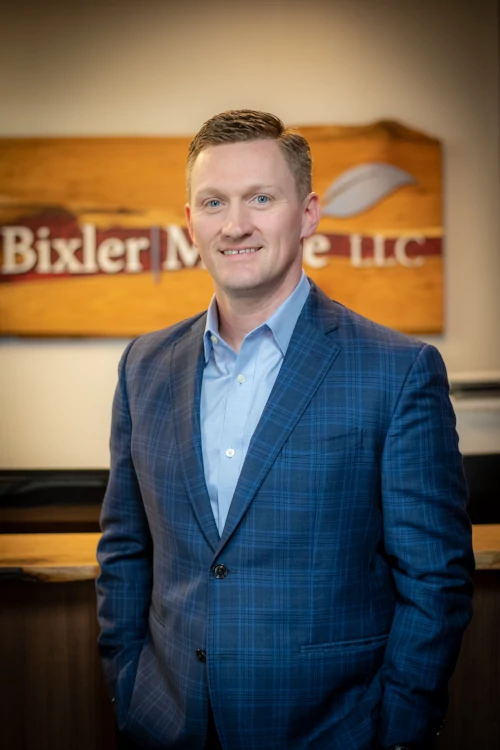 Timothy J. Moore, Esq.
Attorney at Law
Jason R. Pugh, Esq.
Attorney at Law
Jason joined Bixler Moore, LLC in our Louisville office in 2013. Jason's practice is primarily in the areas of estate planning, probate, business planning and real estate. Raised on the family farm outside Louisville, and having previously provided estate and financial planning for farmers and business owners, it is no surprise that these make up many of Jason's clients.
Jason is a 1991 graduate of Louisville High School. He is a 1995 graduate of The Ohio State University and a 1998 graduate of Cleveland Marshall School of Law. Until recently, he was the Director of Operations at Todd's Enviroscapes, his brother's business. Prior to returning to Northeast Ohio, he provided estate, financial and business succession planning services for Lincoln Financial.
Jason resides in Louisville with his wife, Dr. Julie Lavinder-Pugh and their 2 children, Maxwell and Jessalyn.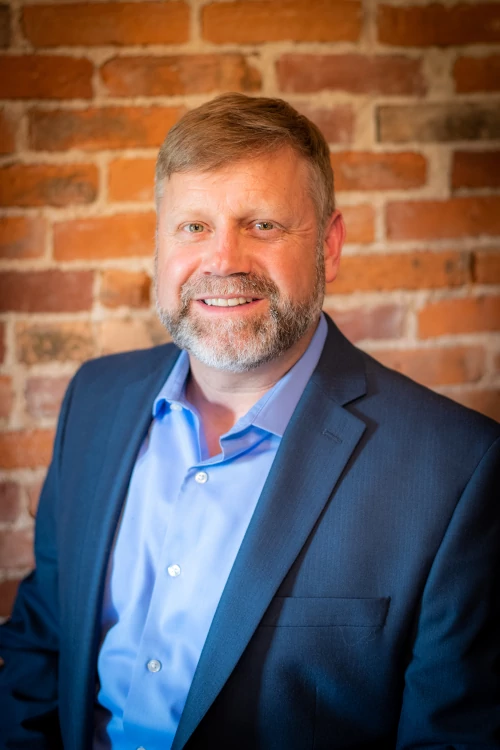 Jason R. Pugh, Esq.
Attorney at Law
Edgar M. Moore, Esq.
Attorney at Law
Ed is Certified as a Specialist in Estate Planning, Probate and Trust Administration by the Ohio State Bar Association. For more than 35 years he has focused his practice on helping families plan for the future in the areas estate and business planning, elder law, probate and real estate. Ed is licensed to practice in Florida and Ohio and much of his practice is spent helping individuals and families who split their time between the two states.
Ed finds great satisfaction in the opportunity to help families plan for and deal with life transitions such as the death of a loved one, a nursing home stay, business succession, the adoption of a child or the sale of real estate.
Originally from Cuyahoga Falls, Ohio, Ed and his wife Barbara have lived, worked and raised their 5 children in Stark County, Ohio for over 35 years. Ed enjoys golfing, reading, all Cleveland sports, traveling to visit his children that are spread across the planet and spending time with his grandchildren. Ed is an active member of Living Water Community Church in Dalton, Ohio.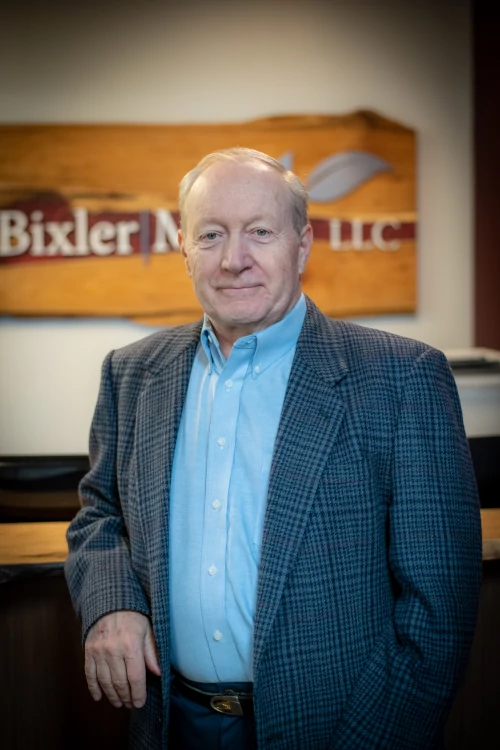 Edgar M. Moore, Esq.
Attorney at Law
Morgan C. Barth, Esq.
Attorney at Law
Morgan is an estate planning and elder care asset protection attorney who helps families meet their goals of avoiding probate, protecting their assets from long-term care and protecting their loved ones after their passing. She has a passion for creating peace of mind by helping her clients know that their plans are in order.
Morgan attended Muskingum University, where she played softball, worked in the sports media department, was involved with Greek life and various leadership organizations, and worked at a restaurant. She studied International Business with minors in Marketing and French. Morgan attended Capital University Law School in Columbus, Ohio and as a summer law clerk, discovered a passion for helping people plan for their futures.
Morgan grew up in Massillon, Ohio and attended Perry High School. She currently lives in Canton, Ohio with her husband and their pets. Morgan enjoys spending time with her family, walking her dog, listening to podcasts, and reading in her free time. After moving back to the area to be closer to family, she continued working in estate planning. Morgan is a member of the Ohio Bar Association, the Stark County Bar Association, the National Academy of Elder Law Attorneys and Women's Impact.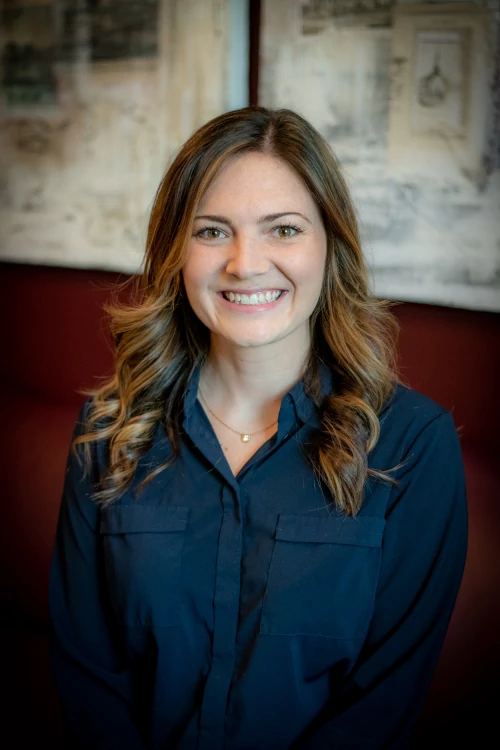 Morgan C. Barth, Esq.
Attorney at Law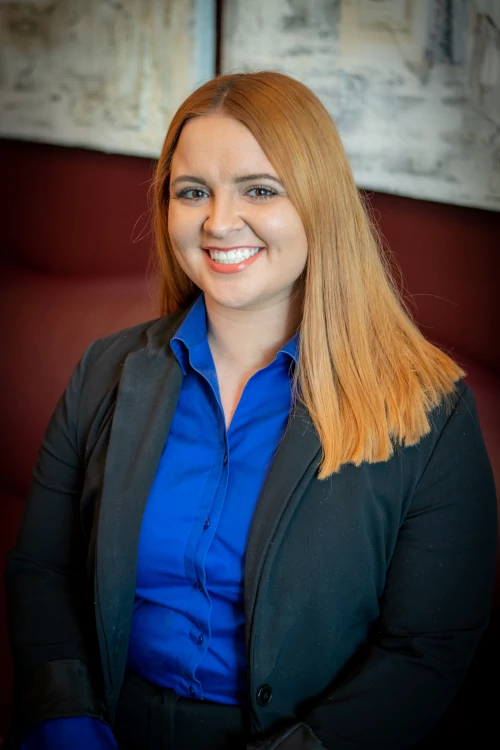 Kamryn Campbell, J.D.
Law Clerk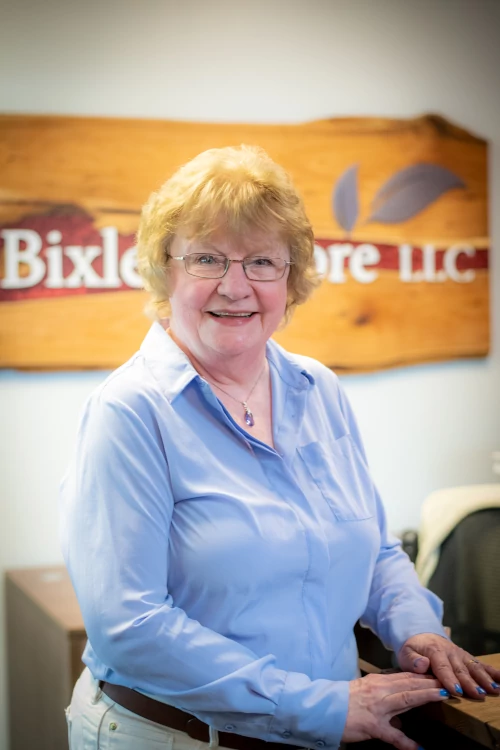 Shirley Miller
Legal Assistant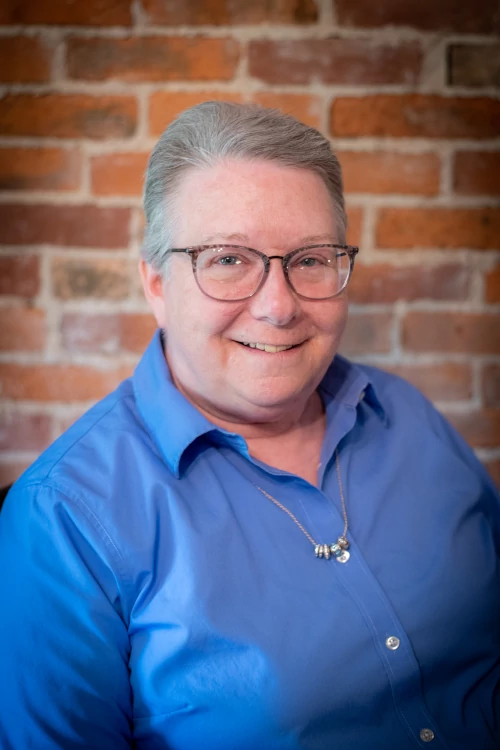 Suzanne Domer
Estate Planning Assistant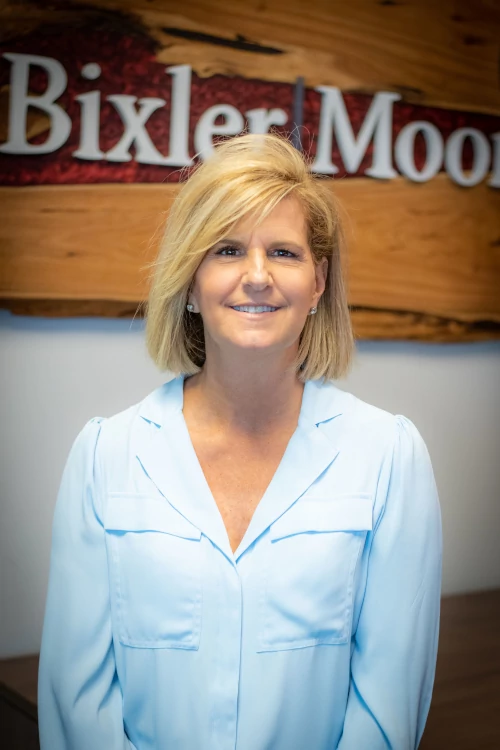 Gina M. George
Client Services Director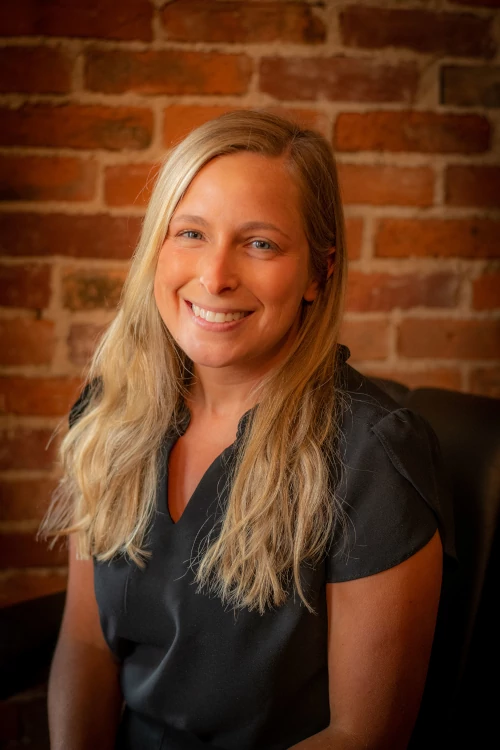 Amanda Flanagan
Legal Assistant
Heather Kaltenbach
Benefits Coordinator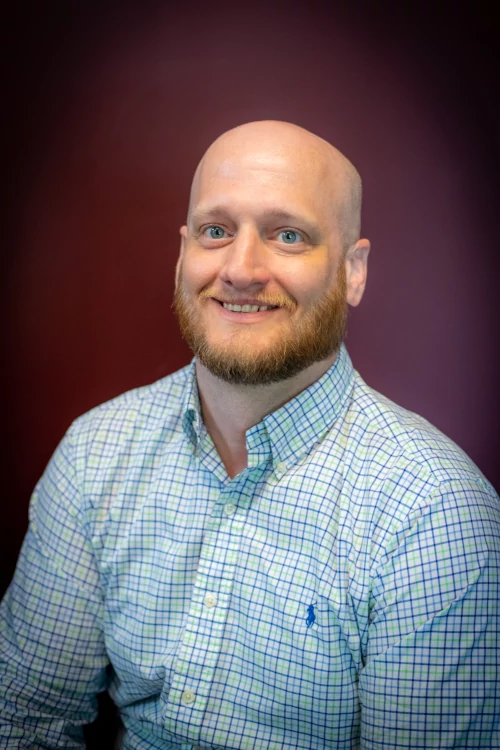 Nathan D. Larson
Real Estate Manager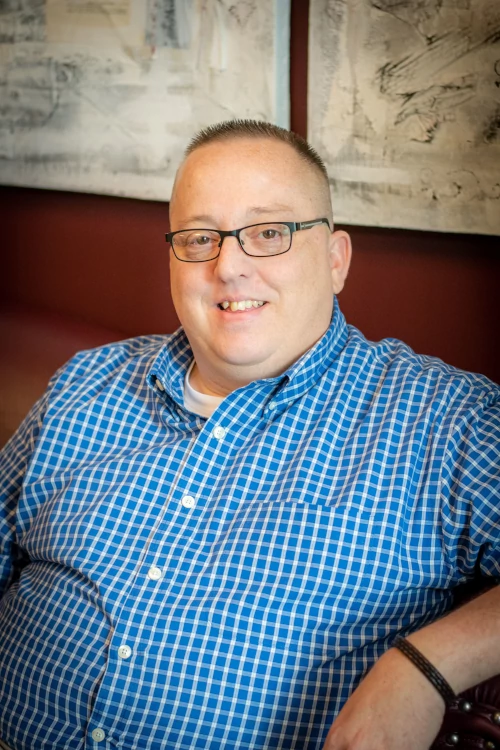 Jason Henke
Real Estate Coordinator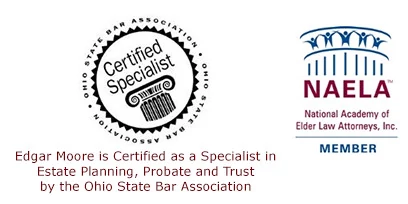 Get in touch
Maybe it's your home, your farm, planning for your future, a vacation property or your family business. Whatever your needs, we know how important your family, your estate and your overall financial well being is to you.
Phone: 330-491-2222
Email: info@bixlermoore.com
Fax: 330-871-8207